The French for Higher Education program includes a project module.
In small groups of students from different classes, you will participate in all the steps of building a professional project.
Here is a look at the work of an ALIP group, which chose to work on the theme of water. Click on to read the exhibition 😉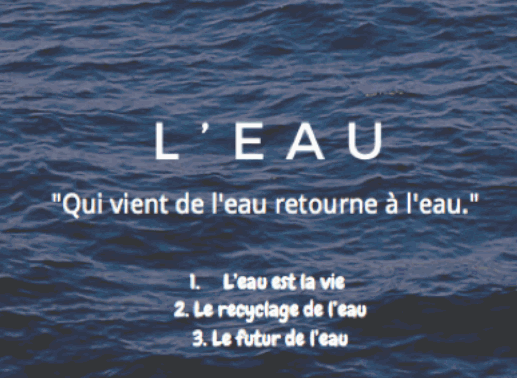 Join our graduate preparatory course for 3, 6 or 9 months. Next sessions: October 2021 – February 2022 – June 2022.