Why study French in Paris?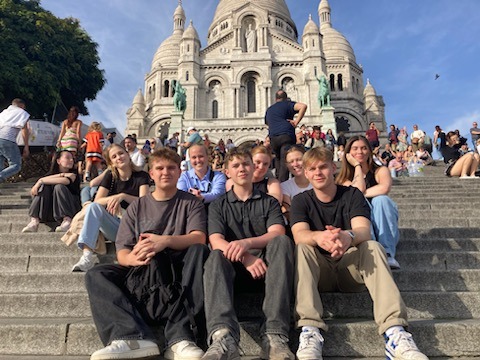 ALIP offers a wide range of French language courses in the heart of Paris, just a stone's throw from the Eiffel Tower.
There are many good reasons to choose a school in Paris, but here are just a few:
Can't make it to Paris? French culture comes to you! Sign up for our Art, Culture and Luxury e-learning course.
ALIP will accompany you throughout your stay with a wide range of cultural activities: visits to Parisian neighborhoods, exhibition tours, school events… But Paris also offers a multitude of activities outside class hours, such as museum visits, cruises on the Seine, wine and cheese tastings, music concerts, festivals and much more.
Like our students, you'll also be able to travel easily from Paris to other French and European cities between two French course sessions or during short vacations, offering a unique opportunity to discover different cultures during your stay.
All in all, coming to study French in Paris is an incredible adventure for those looking to fully immerse themselves in the French language and culture, while discovering a beautiful and diverse city.
ALIP OFFERS