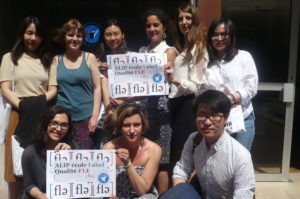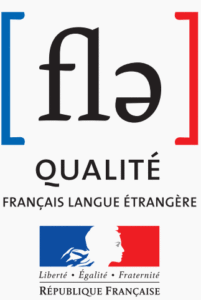 It is an official label issued by the French Ministries of Foreign Affairs, National Education and Culture. This label identifies and supports language centers whose quality and service offerings are guaranteed. ALIP School is now part of the catalog of Label Qualité FLE centers.
Why choose a certified language center?
ALIP School has been hosting international students for over 10 years, paying great attention to the quality of its training, its management and its infrastructures. Thanks to its quality assessment process, the Label Qualité FLE guarantees quality services and gives students confidence.
For all ALIP students, current and future, it is the insurance of :
– Training to meet real needs
– Highly qualified and available staff
– A constant commitment to improving quality
– A safe and user-friendly study environment
Why choose ALIP, a school Label Qualité FLE?
The whole ALIP school team is committed to ensure the greatest satisfaction of its students and make their stay in Paris an exceptional moment.
A labelled school, a school in the heart of Paris, prestigious partners and a team dedicated to the advancement of students are the assets of ALIP School.
Contact us : info@alipfrance.com or here