Why learn

Fre

n

ch

?
A language spoken all over the world
More than 200 million people speak French on 5 continents
A language to work in
Speaking French opens the doors of companies in France and in French-speaking countries. France, the fifth largest trading power and third largest host country for foreign investment, is an essential economic partner.
The language of culture
French is the language of cuisine, fashion, theatre, dance etc…. French is the language of Victor Hugo, Molière, Léopold Sedar Senghor, Édith Piaf, Jean-Paul Sartre, Marion Cotillard or Zinedine Zidane.
A language for traveling
France is the most visited country in the world (70 million visitors per year)!
A language to study in French Grandes Ecoles and universities.
Speaking French allows you to study in France at renowned universities or in the leading business and engineering schools, the best higher education institutions in Europe and around the world.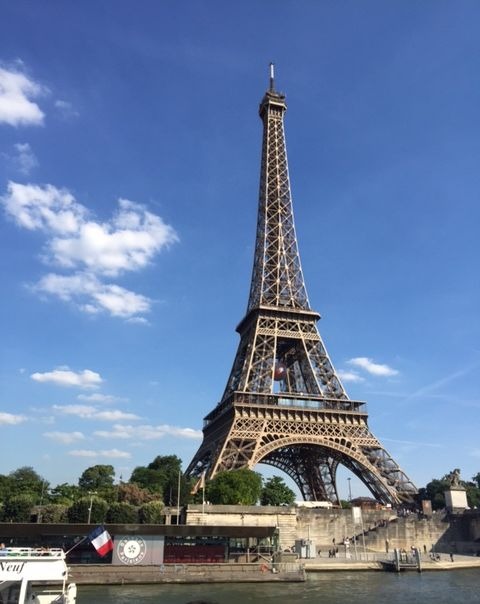 ---
Choose ALIP !
A school in the heart of Paris, ideal for discovering France!
ALIP is located close to the Eiffel Tower, in the heart of a typically Parisian district : Museums, shops, cinemas, a range of activities at your fingertips. In modern and accessible premises, ALIP has classrooms of various sizes. A relaxation and catering area offers students the opportunity to meet and share drinks and meals between classes.
A school labeled Qualité FLE, a guarantee of quality.
In 2016, ALIP School obtained the Label Qualité FLE www.qualitefle.fr that certifies linguistic and services of high quality. The French as a Foreign Language Quality label (Label Qualité français langue étrangère), issued by the Ministry of National Education, of and the Ministry of Foreign Affairs, certifies that ALIP School offers linguistic trainings and services offering quality guarantees.
A communicative pedagogy adapted to the needs of the students.
Thanks to the numerous partnerships and a qualified teachers team, ALIP organizes:
-Progress designed to effectively improve French language skills
-Unique linguistic and cultural contents, adapted to students' objectives
-Many cultural activities inside and outside the school to be open to cultural diversity respectful of all.
-A completely new and tailor-made online learning platform.
Thanks to its modules in small groups, its original project classes, its varied thematic workshops and its numerous cultural activities, ALIP guarantees a successful immersion!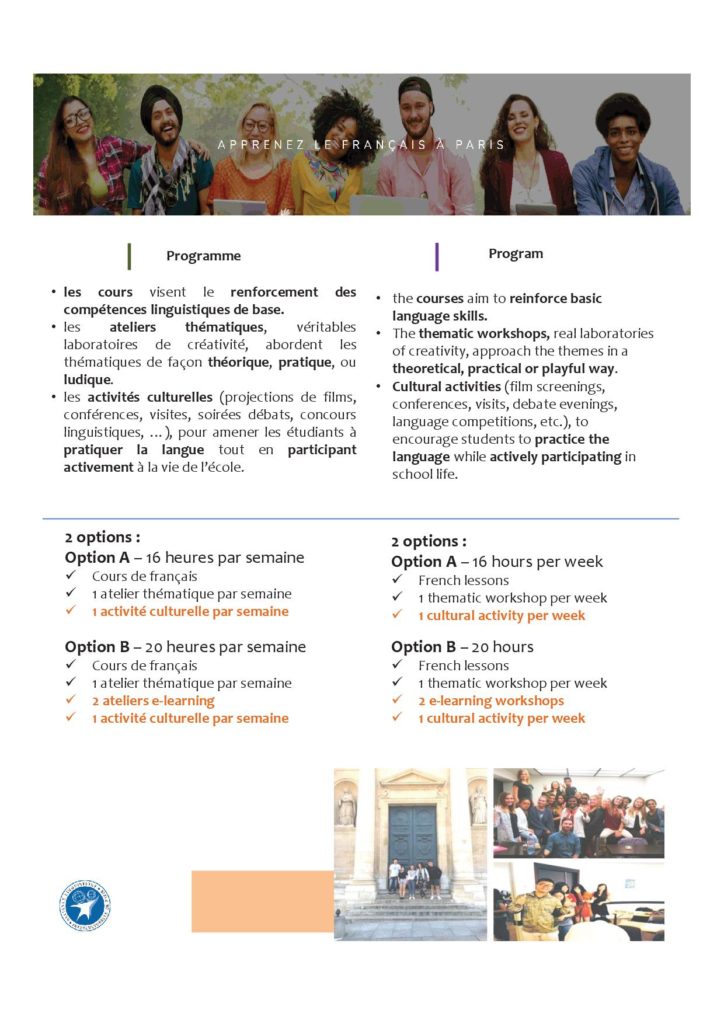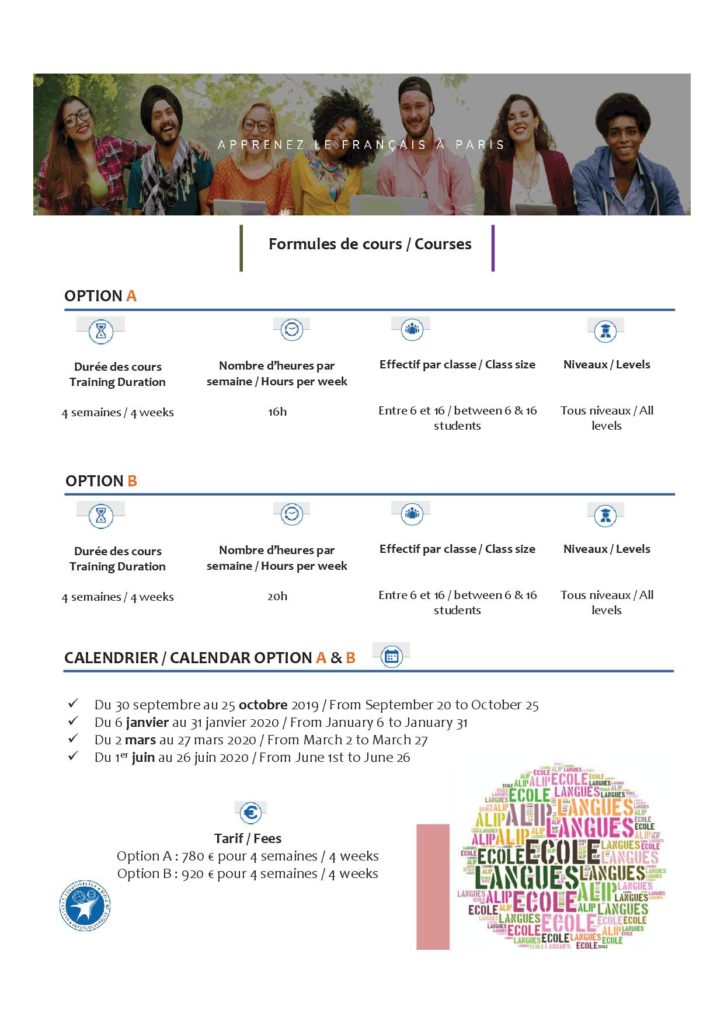 SPECIAL OFFER  !

for any registration before the end of December 2019, the 20-hour course is at the same price as the 16-hour course!
Informations : info@alipfrance.com